Northeast Facility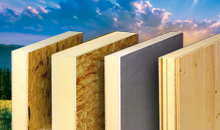 Panel Technology
Legendary Panels Northeast provides outstanding products and services:
PANEL TYPES
Legendary Panels Northeast provides high quality urethane core SIPs with R-values ranging from R-15 to R-50. With our extensive online and offline process capabilities, we can accept orders for panels of unusual thicknesses, cores and skin materials.
PRODUCTION PROCESS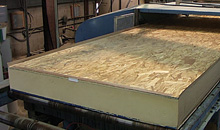 At Legendary Northeast, SIPs are produced, cut, fabricated and delivered using state-of-the-art equipment operated by experts.
QUALITY ASSURANCE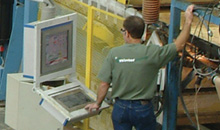 Our facilities are ICC AC04 Compliant and use standard best practices for producing SIPs with a low defect rate that ensured your project is right the first time. Specializing in high R-Value urethane SIPs, these energy efficient and structurally superior panels are ideal for cold weather climates