Features & Benefits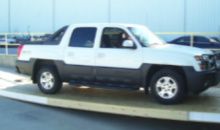 There are many benefits to a SIP-built home or building. One of the most important is energy efficiency and environmental friendliness. Using SIPs is the best way to become LEED certified, Energy Star Compliant and HERS ratings are outstanding compared to other methods.
SIPs Are Stronger
SIPs are "2 to 4 times stronger than stick framing," according to Oak Ridge National Laboratory data.
Energy Savings
Save 40% to 60% on air conditioning and heating costs each month forever. Oak Ridge Laboratory Tests verify SIP performance.
More Efficient Framing
Installation of custom SIPs takes hours instead of days resulting in substantial labor savings.  Less skilled labor is needed for construction. Panels are numbered and a detailed construction manual is provided.
Healthier Indoor Air
Controlled indoor air quality reduces the infiltration of mold spores, allergens and other undesirable elements.
Bonus Storage
SIP homes provide bonus areas for storage, recreation and pantries. Areas between the roof and ceilings and above garages are converted to insulated storage areas instead of being filled with rafters & trusses.
Quieter
SIP homes substantially reduce exterior noise with a solid foam, insulating envelope surrounding your building. SDC 50 (Sound Deadening Coefficient).
Reduced HVAC Costs
Elimination of ductwork with mini-splits and ductwork inside of conditioned space meets EPA Energy Star 3.
Reduced Material Theft
Panel theft is extremely rare and a structural insulated panel would be of little benefit to thieves, unlike dimensional lumber, plywood, and other building materials.
Reduced On-Site Material Waste
Substantially less waste is produced on the job site because most of the framing is already completed in the factory. One 55 gallon container is usually sufficient to handle the waste
Quicker Construction Cycle
Framing, insulating and sheathing are completed in one step. Rough openings are pre-installed and bucked out. Once walls and roofs are in place, shingles, doors & windows can be installed to secure the structure sooner. Interior/exterior trades are deployed sooner.
Green Builder Friendly
Less dimensional lumber used. New growth trees are used to manufacture OSB – trees that can be quickly replenished. Superior insulation in building reduces the need for heating fuels and creates less pollution in the air.